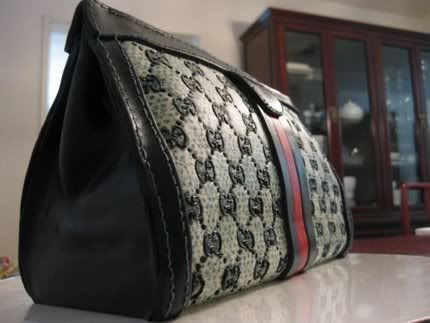 Yep, this is a cake. Mixed, baked, frosted and all. And yes, it's totally unbelievable!
However, the picture below will tell it all. The talented individual behind these cake masterpieces isLaurie, a super cute artist and a self-employed cake designer, making custom cakes (among other things) from scratch. I must say, I absolutely love how she incorporates items all girls love – designer purses and even the coveted
light blue box from Tiffany
, with a lovely white ribbon turned perfectly into a cute bow.
See more amazing cake pictures at LIVINGcute.com! These cakes are every girl's dream.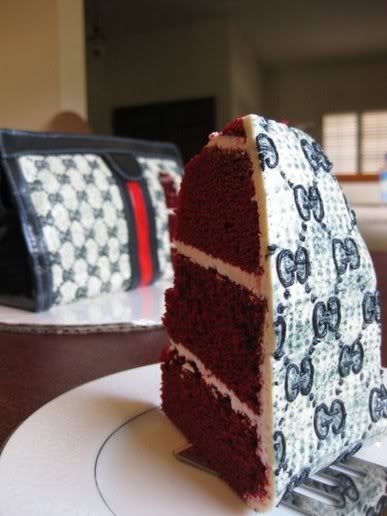 PLEASE READ
A BEAUTIFUL MESS.. TOO MANY TRENDS NOT ENOUGH STATEMENTS CLAIMS NO CREDIT FOR ANY IMAGES FEATURED ON THIS SITE UNLESS OTHERWISE NOTED. ALL VISUAL CONTENT IS COPYRIGHT TO IT'S RESPECTFUL OWNERS. A BEAUTIFUL MESS.. TOO MANY TRENDS NOT ENOUGH STATEMENTS IS IN NO WAY RESPONSIBLE FOR, OR HAS CONTROL OF, THE CONTENT OF ANY EXTERNAL WEB SITE LINKS. INFORMATION ON THIS SITE MAY CONTAIN ERRORS OR INACCURACIES; THE SITE'S PROPRIETOR DOES NOT MAKE WARRANTY AS TO THE CORRECTNESS OR RELIABILITY OF THE SITE'S CONTENT. IF YOU OWN RIGHTS TO ANY OF THE IMAGES OR VIDEOS, AND DO NOT WISH THEM TO APPEAR HERE, CONTACT US AND THEY WILL BE PROMPTLY REMOVED.

GURUIZZM [AT] HOTMAIL [DOT] COM

GURUIZZM © 2011