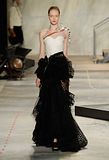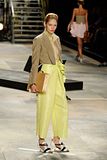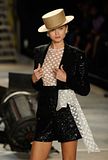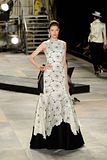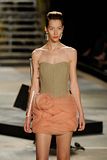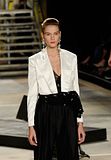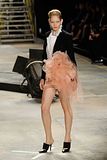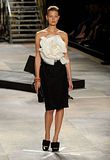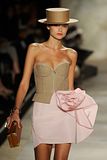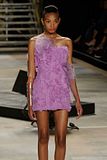 If you haven't heard of Isaac Mizrahi, you've been missing out!
Just look at these pictures from New York Fashion Week
Judging by the looks of this, I'm hungry for spring 2010!
Besides getting us hungry for spring 2010 what else is new in the Mizrahi camp?
Well...
Guided by voices (no, seriously, his psychic told him to do it)
Isaac Mizrahi
is opening his first store, er, shop.
"I'm afraid to call it a store because that immediately makes you think about sales expectations."
Interesting strategy, Isaac!

PLEASE READ
A BEAUTIFUL MESS.. TOO MANY TRENDS NOT ENOUGH STATEMENTS CLAIMS NO CREDIT FOR ANY IMAGES FEATURED ON THIS SITE UNLESS OTHERWISE NOTED. ALL VISUAL CONTENT IS COPYRIGHT TO IT'S RESPECTFUL OWNERS. A BEAUTIFUL MESS.. TOO MANY TRENDS NOT ENOUGH STATEMENTS IS IN NO WAY RESPONSIBLE FOR, OR HAS CONTROL OF, THE CONTENT OF ANY EXTERNAL WEB SITE LINKS. INFORMATION ON THIS SITE MAY CONTAIN ERRORS OR INACCURACIES; THE SITE'S PROPRIETOR DOES NOT MAKE WARRANTY AS TO THE CORRECTNESS OR RELIABILITY OF THE SITE'S CONTENT. IF YOU OWN RIGHTS TO ANY OF THE IMAGES OR VIDEOS, AND DO NOT WISH THEM TO APPEAR HERE, CONTACT US AND THEY WILL BE PROMPTLY REMOVED.

GURUIZZM [AT] HOTMAIL [DOT] COM

GURUIZZM © 2011